Lynx (Both Field and Cave)
Talk

0
461pages on
this wiki
The Field Lynx is a type of Lynx found on Lynx Island and the Mainland. The Lynx is a quadruped, like most other animals on Survival 303. The two Lynx on Lynx Island spawn in a small den with a hole in the top and a small entrance that only the Lynx and a Chicken can get through. The lone Lynx on the Mainland lives in a forested corner, secluded from everything else. The Lynx attack in return but do not attack if you get close, unlike the Cave Lynx. The Lynx provides Lynx Fur, which can be used to make a Quiver.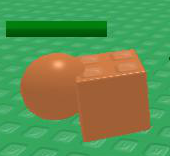 The field lynx can not be tamed.
Stats

| | |
| --- | --- |
| Health | 80 |
| Damage | 25 |
| Behavior | Neutral |
The Cave Lynx is a different type of animal entirely. It does NOT LIKE people in its territory. If you go near it, it will try to kill you. If you can take it down, you will be rewarded with Cave Lynx Meat, which is very yummeh when well cooked. It inhabits a miniature cave in Magma Island. If you are irritated about them, block the cave entrance with a small stone and kill both of the lynxes, therefore making them trapped in their spawn.
The cave lynx can not be tamed.
Stats

| | |
| --- | --- |
| Health | 90 |
| Damage | 25 |
| Behavior | MEAN   :*( |